kakemono
Pronunciation: /ˌkakɪˈmɒnəʊ/
noun (plural kakemonos)
A Japanese unframed painting made on paper or silk and displayed as a wall hanging.
Origin
Late 19th century: Japanese, from kake- 'hang, suspend' + mono 'thing'.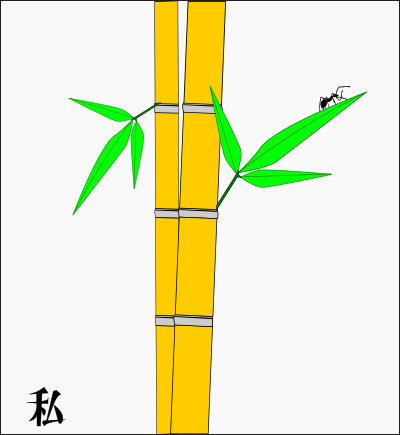 -=-=-=-=-=-=-=-=-=-=-=-=-
Bob proudly pointed to the fabric wall hanging, a traditional
kakemono
of an ant crawling on a bamboo leaf. When asked who had done the beautiful piece, Bob smiled even more and said, "Watashi did."