eyas
Pronunciation: /ˈʌɪəs/
noun (plural eyasses)
A young hawk, especially (in falconry) an unfledged nestling taken from the nest for training.
Origin
Late 15th century (originally nyas): from French niais, based on Latin nidus 'nest'. The initial n was lost by wrong division of a nyas; compare with adder1.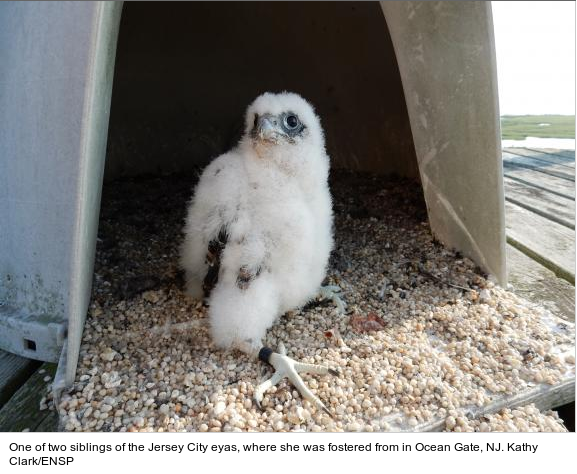 via Conserve Wildlife Foundation of NJ
-=-=-=-=-=-=-=-=-=-=-=-
Mark carefully handled his most recent
eyas
. Slow, careful motions and frequent treats were useful in getting the young hawk used to his presence. Trust between handler and bird was critical.