/ˈtaktʌɪl/
adjective
1 Of or connected with the sense of touch.
1.1 Perceptible by touch or apparently so; tangible.
1.2 Designed to be perceived by touch.
1.3 (of a person) given to touching other people, especially as an unselfconscious expression of sympathy or affection.
Origin
Early 17th century (in the sense 'perceptible by touch, tangible'): from Latin tactilis, from tangere 'to touch'.
==========
Tacky
tactile
trickiness
Trying to avoid the stickiness
Of the creaky old parole,
"something about a ten foot pole."
(Of course, now I have failed to avoid it!)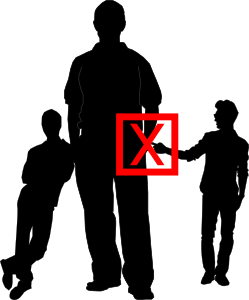 [It might seem uncannily
fortuitous
that ODO/Lexico should select today's word from it's vast collection so as to immediately follow the
peck
ish comment from E.P.S. And yet, that is the brilliance of coincidence.]