Pronunciation: /ɪɡˈzɔːt/
/ɛɡˈzɔːt/
verb
[with object and infinitive]
Strongly encourage or urge (someone) to do something: I exhorted her to be a good child [with direct speech]: 'Come on, you guys,' exhorted Linda
Origin
Late Middle English: from Old French exhorter or Latin exhortari, from ex- 'thoroughly' + hortari 'encourage'.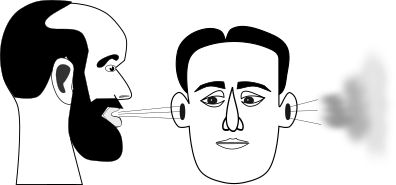 --__--__--__--__--__--__--__--__--
I
exhort
all who read WotD to jump right in with a simple statement of some sort. Just write it. Click the Preview button if you must, but submit. Submit. Submit. Don't think too much about it. God knows I don't.