Pronunciation: /ˌprəʊθəˈleɪmɪəm/
noun (plural prothalamia /ˌprəʊθəˈleɪmɪə/)
literary
A song or poem celebrating a forthcoming wedding.
Origin
Late 16th century: from Prothalamion, the title of a poem by Spenser, on the pattern of epithalamium (a poem about a wedding but not specifically done ahead).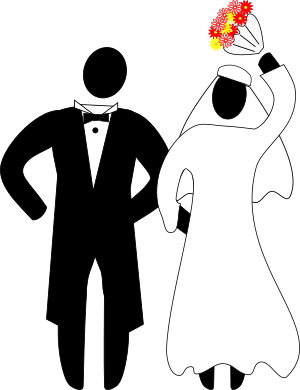 -=-=-=-=-=-=-=-=-=-=-=-=-=-=-=-=-=-=-=-
Just let me say, "Hip, hip, hooray!"
You'll marry real soon, just not today.
I congratulate now, early.
Poems take time to rhyme, surely.
My wife sits and cringes. How sad.
Sounds like awful disease, Grandad.
She thinks and looks at me in pain.
"
Prothalamium
of the brain!"
In these strange times, it probably is wise to write
prothalamium
poems. Waiting until too long afterwards, and writing the standard
epithalamium
might actually happen after the couple separated!