Pronunciation: /prə(ʊ)ˈkrastɪneɪt/
verb
[no object]
Delay or postpone action; put off doing something: the temptation will be to procrastinate until the power struggle plays itself out
Origin
Late 16th century: from Latin procrastinat- 'deferred till the morning', from the verb procrastinare, from pro- 'forward' + crastinus 'belonging to tomorrow' (from cras 'tomorrow').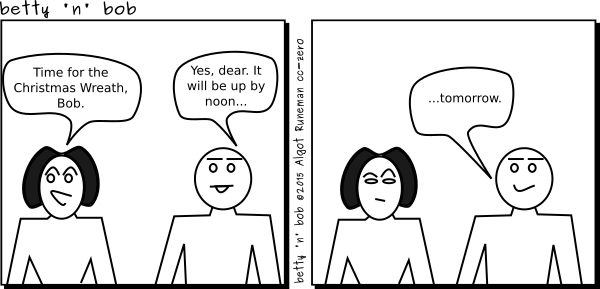 -=-=-=-=-=-=-=-=-=-=-=-=-=-=-=-=-=-=-=-=-=-=-=-=-=-=-=-
John Crastinus was never late. He prided himself on timeliness. His literary hero was Phileas Fogg from
Around the World in Eighty Days
by Jules Verne. Oddly, he accomplished this feat by
procrastinating
. He scheduled everything so far ahead that its completion value was often compromised.
[]