Pronunciation: /trīt /
adjective
(Of a remark, opinion, or idea) overused and consequently of little import; lacking originality or freshness: this point may now seem obvious and trite
Origin
mid 16th century: from Latin tritus, past participle of terere 'to rub'.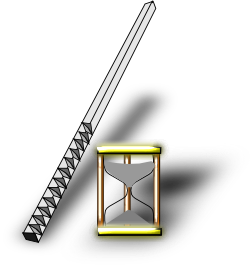 -=-=-=-=-=-=-=-=-=-=-=-=-=-=-=-
Just when the unrest of the WotD masses reached a sinister simmer, ODO supplied a calming option. Relieving the irritation of a series of academic, obscure and archaic terms, a soothing, if
trite
solution arrives "in the nick of time." Contrite, the word choosers provide the respite so dearly desired.